The Bogn Engiadina in Scuol offers you rest and relaxation - and all this in the midst of the fantastic Lower Engadine mountains. Here you can bathe in pure mineral water.
There is a choice of six indoor and outdoor pools with massage jets, bubbles, waterfalls and a swim-current channel, as well as a brine pool. A wide range of wellness and therapy services complement the bathing pleasure and ensure additional well-being. You can switch off, let go and dream either outside on the sunbathing lawn or inside in the «Könz» relaxation room, where an open fire provides a warm and cosy atmosphere. Welcome to Scuol, welcome to the Bogn Engiadina!
| Description | Temperature | Size | Volume | Depth |
| --- | --- | --- | --- | --- |
| Panorama pool | ~ 34°C | 161.5 m2 | 177.5 m3 | 130 cm |
| Active pool | ~ 33°C | 152.5 m2 | 182 m3 | 143 cm |
| Salt water pool salt content 2% | ~ 33°C | 71 m2 | 80 m3 | 137 cm |
| Whirlpool | ~ 37°C | 23 m2 | 17.5 m3 | 103 cm |
| Cold water grotto | ~ 16°C | 7.5 m2 | 6 m3 | 110 cm |
| Warm water grotto | ~ 37°C | 19.5 m2 | 15 m3 | 113 cm |
| Steam room (clothing permitted) | ~ 46°C | | | |
The «Könz» relaxation room and the sunbathing lawn are available for rest and relaxation. Around the outdoor panorama pool, a lawn with deckchairs invites you to linger, including a magnificent view of the Engadine mountains.
We are also happy to book a soothing massage for you in our wellness centre on request.
We are beautifying our bathing area for you. To this end, we will be closing our facilities from 19 April. From Ascension Thursday, 26 May, we will offer partial operation again.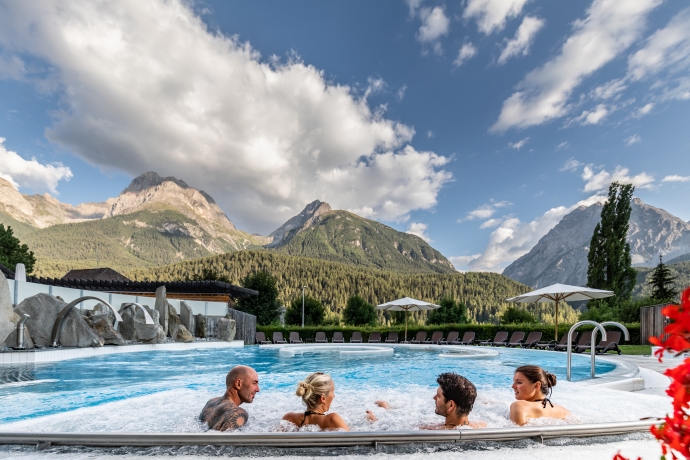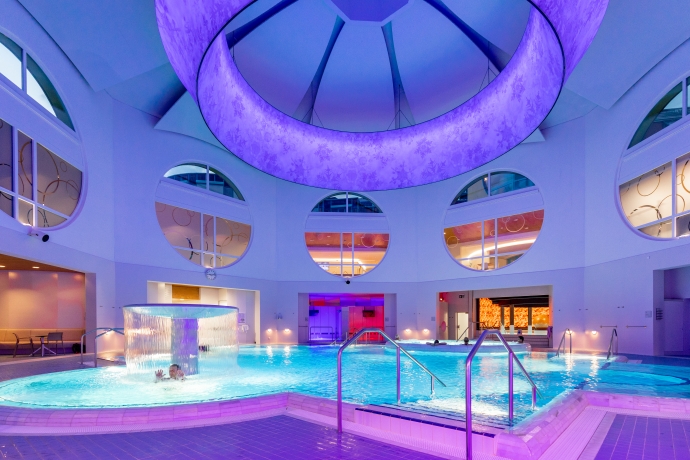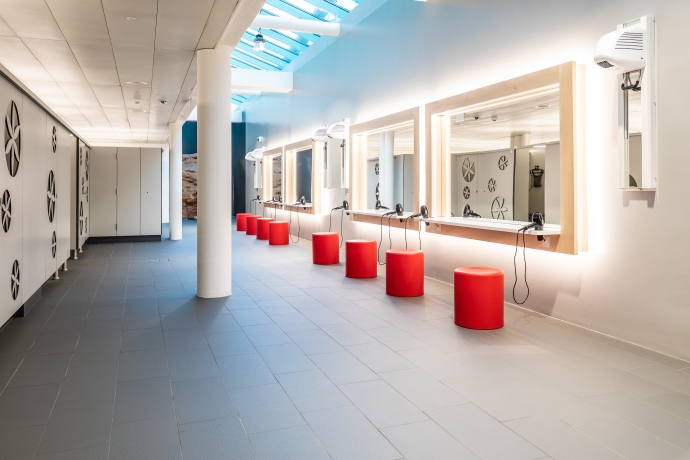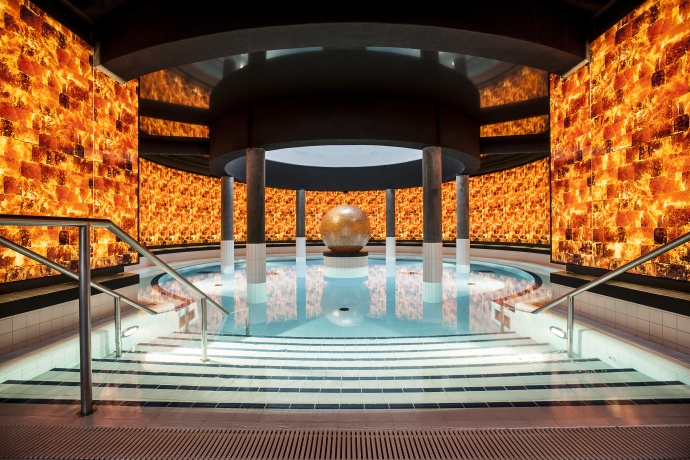 Show all 12 images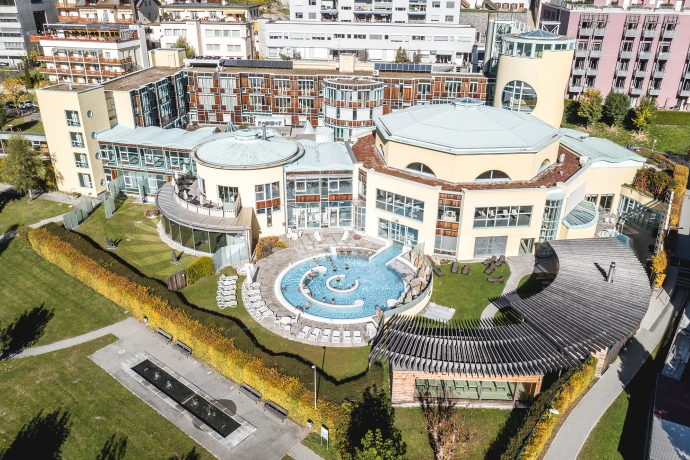 Triple your enjoyment – our other offers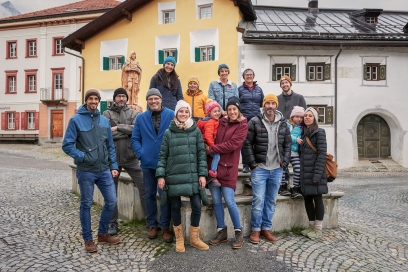 We make your holiday sustainable.
Engadin climate group
In future, the group of dedicated volunteers will personally ensure that the stay in the Scuol region leaves an even more lasting impression.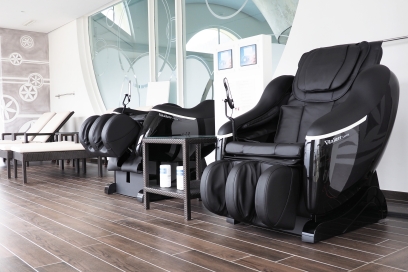 New at Bogn Engiadina Scuol
Vitalizer massage system
The Vitalizer Luxury was developed in close cooperation with doctors to meet the highest health standards. It is an innovative product that relieves everyday ailments such as stress, back pain and tension. You can conveniently book the massage via your chip bracelet. There are six different programmes to choose from. 15 minutes costs CHF 15.00.
Take advantage of our special offers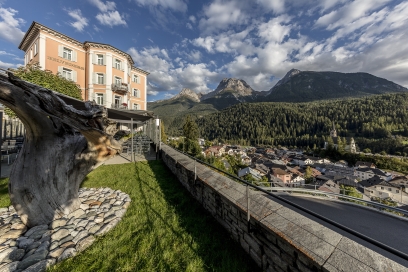 Hotels with direct access to Bogn Engiadina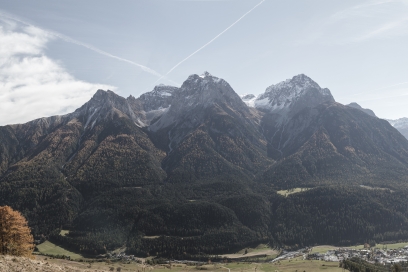 Bainesser genuin.
The exclusive care products of the Bogn Engiadina.
In our online shop you can order the care products of the Bainesser genuin line.