Bogn Engiadina Scuol
Renovation Spring 2022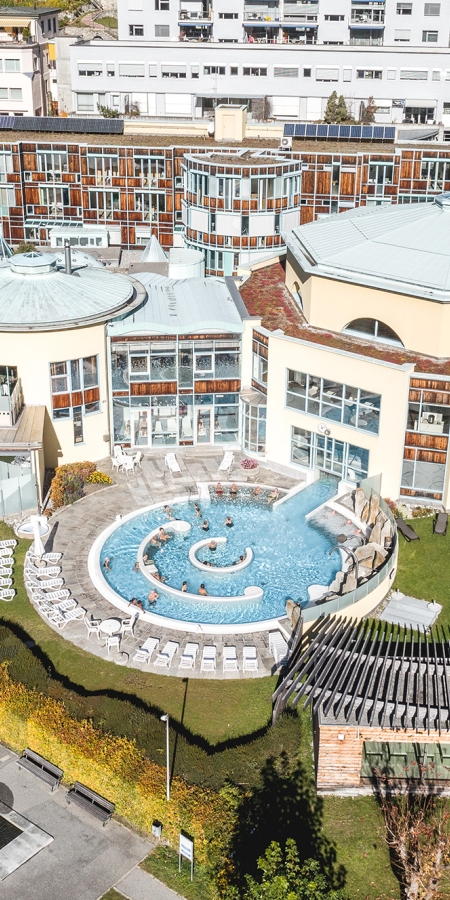 We are pleased to inform you about the renovation 2022 at Bogn Engiadina Scuol.
The bathing area will be completely renovated in spring 2022.
On Tuesday after Easter (19 April), we will close our facilities completely until Wednesday 25 May.
From Thursday 26 May (Ascension Day) we will offer partial operation (Roman-Irish area and outdoor pool as bathing area, plus sauna area with separate entrance).
The classic Roman-Irish offer is therefore not available during the entire renovation period.
On Saturday 25 June, we will open the bathing and sauna area including the Roman-Irish bathhouse and offer normal operation again - in a completely refurbished bath. We thank you for your understanding.
The therapy centre will remain open throughout.