Cleaning and care.
Massage with soap and brush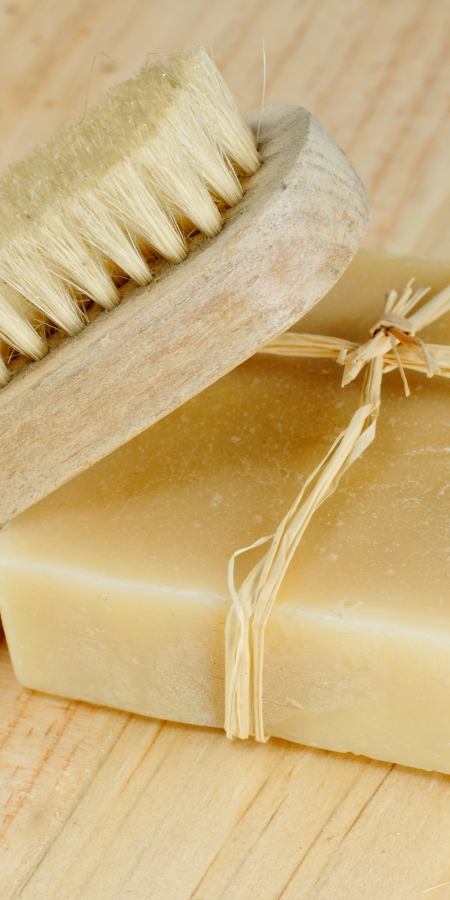 The soap and scrub massage involves a pH-neutral soap with a mild rose fragrance and a scrubbing brush that can be adjusted for different levels of intensity. 
The soap and brush combination promotes blood flow to the skin and stimulates the circulatory system. Afterwards your skin will feel wonderfully clean and nourished.