Bogn Engiadina Scuol.
Prices therapy and wellness centre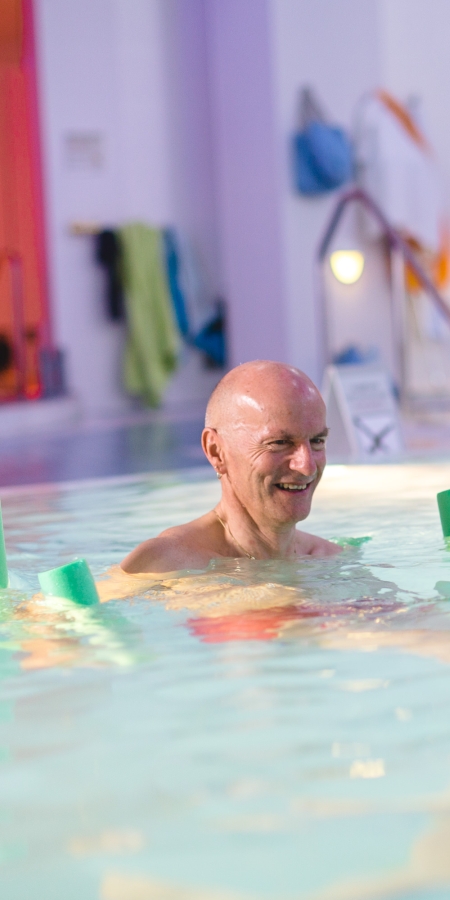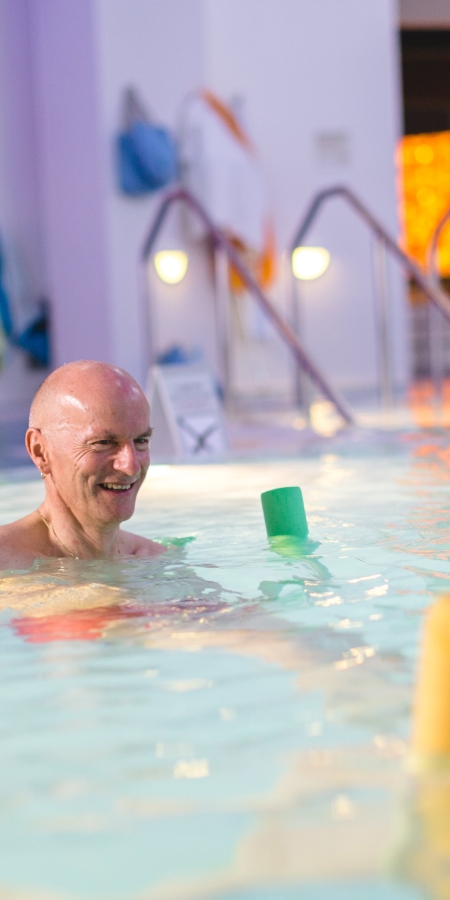 At Bogn Engiadina you can also treat yourself to a range of luxurious wellness treatments. No matter which one you choose, you can always look forward to individually tailored and professional service. Our wellness treatments are only available by appointment. These services are not covered by basic Swiss health insurance. Please contact your health insurance company for more information.
Therapy and wellness centre: Prices
| | | |
| --- | --- | --- |
| Full body massage | CHF 99.00 | 50 minutes |
| Partial body massage | CHF 55.00 | 25 minutes |
| Foot reflexology massage | CHF 108.00 50 minutes | CHF 60.00 25 minutes |
| Breuss spinal massage | CHF 55.00 | 25 minutes |
| Lymphatic drainage massage | CHF 108.00 | 50 minutes |
| Aromatherapy full body massage | CHF 108.00 | 50 minutes |
| Aromatherapy partial body massage | CHF 60.00 | 25 minutes |
| Pine vitality massage | CHF 108.00 | 50 minutes |
| Carbonated mineral water bath | CHF 45.00 | 20 minutes |
| Hay bath | CHF 51.00 | 20 minutes |
| Physiotherapy | CHF 108.00 Initial treatment | CHF 672.00 Follow-up treatment |
| Trigger point therapy | CHF 108.00 Initial treatment | CHF 72.00 Follow-up treatment |
| Dry needling | CHF 108.00 Initial treatment | CHF 72.00 Follow-up treatment |
| Manual therapy | CHF 108.00 Initial treatment | CHF 72.00 Follow-up treatment |
| Water therapy | CHF 100.50 | 25 minutes |
| Medical trainings therapy | CHF 108.00 | CHF 72.00 Follow-up treatment |
| Electrotherapy | CHF 72.00 | |
| Shockwave therapy | CHF 200.00 | |
| Acupuncture Meridian Massage (AMM) | CHF 108.00 | 50 minutes |